Key Features
Modelio SD SQL offers a number of valuable features for developers working on enterprise data modeling with SQL databases.
---

Modelio SD SQL can be extended to manage requirements analysis or generate documentation.
---
UML and BPMN modeling
Modelio SD SQL provides support for UML, BPMN, SOA and Enterprise Architecture modeling, together with modeling wizards (intelligent drag and drop, smart element creation, complex element capture) to make your life easier. Models can be exchanged between modeling tools using the XMI import/export feature.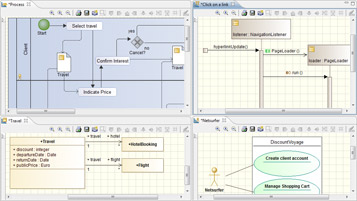 ---
Business entity modeling

Data modeling starts at a high level for business analysts. Modelio SD SQL supports data modeling using UML. This enables analysts to start data modeling activities during business analysis, combining it with other business modeling activities (BPM, architecture, and so on) using the integrated UML and BPMN modeling support.
Modelio SD SQL will then transform your models into persistent class diagrams, where the model will be further annotated for persistency purposes. It can further transform this model to an SQL table diagram, enabling developers to work on this physical model and generate SQL schemas.
---
Relational data modeling
Modelio SD SQL provides standard UML and dedicated diagrams to help master data models, as well as dedicated editors for persistency modeling and physical SQL schema design. This provides data designers with the level of abstraction or precision they require to generate appropriate data schemas.
Modelio SD SQL synchronizes different levels of models to guarantee permanent consistency. Dedicated consistency checks ensure that the model is correct for data modeling.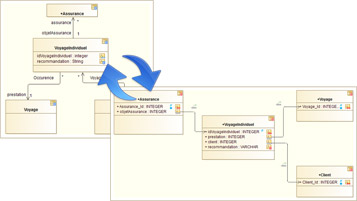 ---
UML to SQL generation, SQL to UML reverse engineering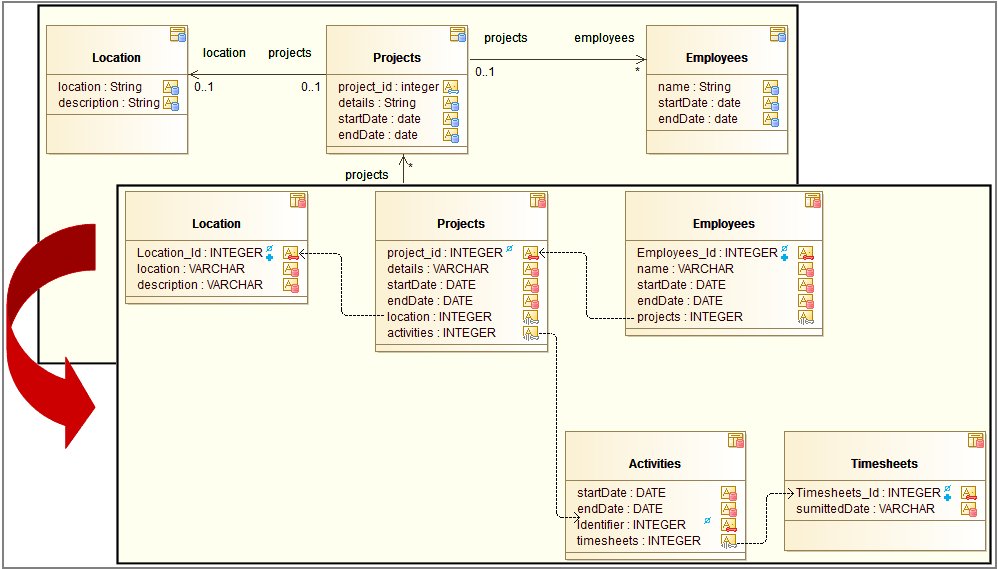 With Modelio SD SQL, you can boost your productivity and quality by generating database schemas from high level models. It helps analysts understand current database schemas and modernize the current IS by reversing schemas, thus providing high-level modeling and abstraction for business analysis. Modelio SD SQL supports MySQL, Oracle, SQL Server and the SQL 92 standards.