Web Analyst is a 100% Web requirement management tool that works on the Modelio repository sharing the same requirement elements and the same "Constellation" portfolio management tool.
From your internet explorer, from the Modelio modeling tool, or from MS-Word or Excel, the same requirement element is handled by every participant (Business, analysts, architects, clients …).
Modelio Web Analyst provides new capacities for requirement sharing and management. It also provides a complete traceability amongst every deliverable and component of a system or an application (Application component, process, code, business object, test …).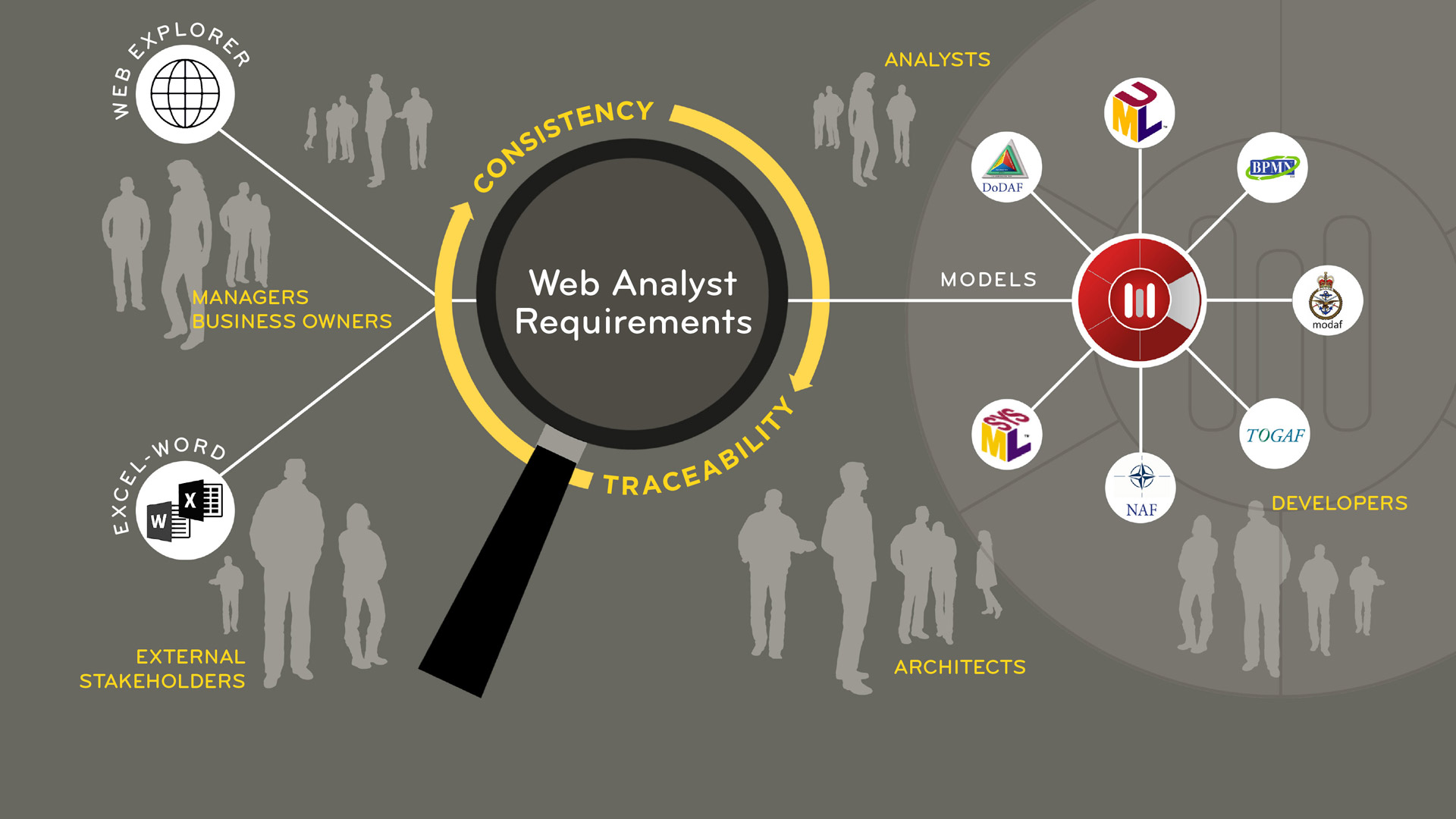 You can thus cooperate with stakeholders who may not use Web Analyst, nor Modelio and may not use modeling techniques.
Modelio users, owning Modelio and Constellation licenses have a reduced price on Web Analyst.
Contact us for more information, and to reinforce your requirement management and cooperation capacities.