Partners
Modeliosoft works closely with its partners to ensure the success of customer projects
Become a Partner
If your business is an active user or contributor to the Modelio ecosystem, why not consider becoming a Modeliosoft partner? Partners receive a number of benefits, allowing them to leverage Modelio's popularity to drive their business revenue and growth.
---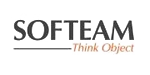 Softeam
Softeam is an IT service company specializing in the integration of new software architectures and information technologies (J2EE, .Net, UML,MDA, BPM, SOA and more), providing a wide range of high-added-value services in consulting, training and development. Find more information at www.softeam.com.
---
SinelaboreRT
SinelaboreRT generates readable and maintainable code from hierarchical UML state machines created with Modelio. With its unique features the tool provides excellent coverage of the requirements of embedded real-time and low power application developers. With its new C++ and Java backend, it is also a perfect tool for developers of server or desktop applications.
Find more information at SinelaboreRT.
---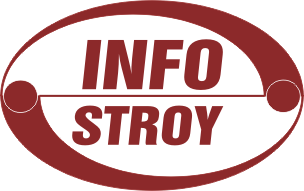 Infostroy
Infostroy Ltd. is a global software development and outsourcing company and a Microsoft Certified Partner that has been involved in the software market since 2000. Together with their Software Engineering Suite (including ActoStudio and SCMetrics), Infostroy officially distributes Modelio in Ukraine, Russia, Germany, the UK, Switzerland and many other countries.

Find more information at www.infostroy-software.com.
---

Almonix
Almonix focuses on quick delivery of quality applications in line with the enterprise objectives. It distributes Modelio in North America and uses processes based on the UML language of the system architecture for documenting the user needs and objectives and rapidly creating the application in a MDA approach.

Find more information at www.almonix.com.
---

Axilica
Axilica has developed a powerful new tool that enables the use of the Unified Modeling Language (UML) for the design of electronic hardware. The technology uses model-based techniques to greatly increase designer productivity when implementing today's highly complex electronic systems.
With Axilica's tools, Modelio is able to synthesize an RTL hardware description (VHDL, Verilog) ready for implementation on an FPGA or ASIC. In addition, Axilica tools provide generation of SystemC for high-performance functional simulation.

Find more information at www.axilica.com.
---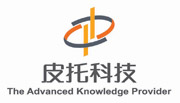 Pitotech Co., Ltd
Pitotech is a leading technology provider. Most people are curious to know where the name PITOTECH comes from? Pitotech represents Pitot and Technology. Pitot tubes are instruments to measure air speed in front of jet fighters. This means speed and cutting edge technology. Our experienced engineers deliver high quality solutions and services to meet our customers' requirements.
To satisfy our clients through our business philosophy, Pitotech is constantly pursuing long-term business with our clients and partners. In the stormy business environment, you need to be competitive and fast-paced, always able to make the right decision. Pitotech offers a comprehensive array of solutions to increase your profits, efficiency and enhance your core competence. We bring you the power to win!

Find more information at www.pitotech.com.tw.
---

The Software Superstore for IT Professionals
As Official Distributors, ComponentSource offers convenient, one-stop shopping from 250+ Software Publishers specializing in Application Development & Operations.

Find more information at www.componentsource.com.