From defining the common modeling language to organizing and managing the repository
Benefit from the experience of our consultants and their strategic use of Modelio products to reach your professional goals.
Customize your use of Modelio products.
If you have certain requirements for your repository or you have a specific migration request, our consultants are at your disposal to find the most appropriate solution.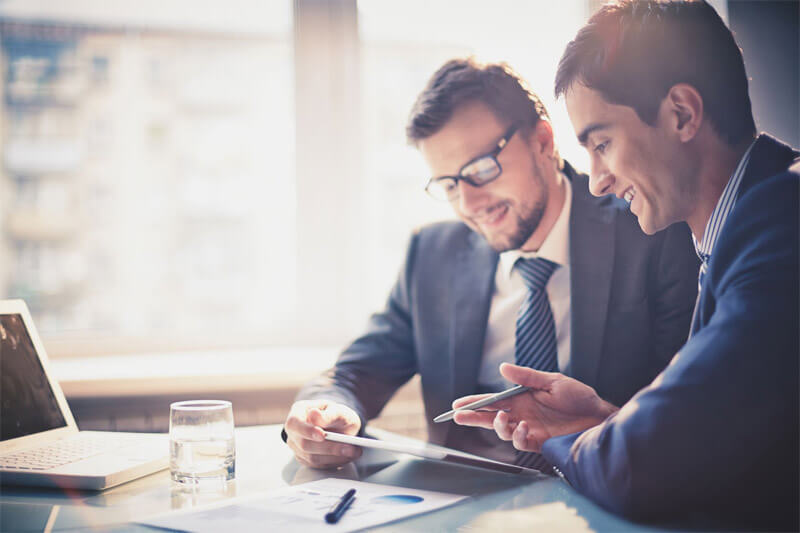 Our approach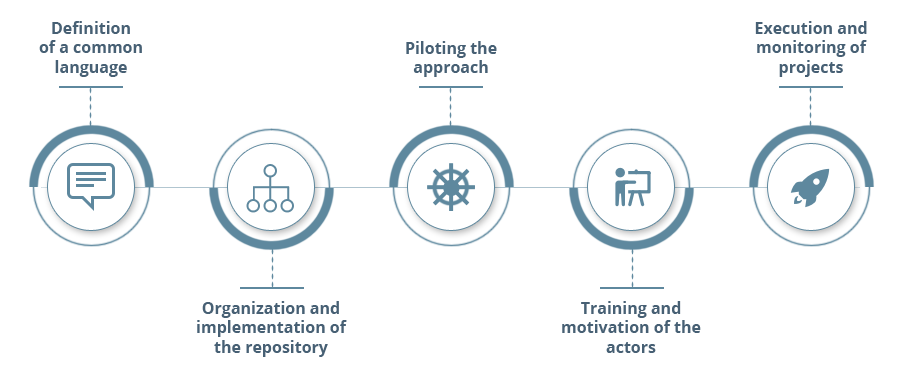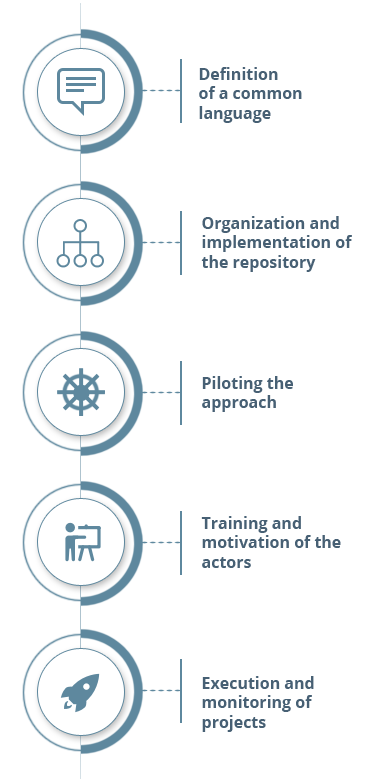 Installation and configuration
Once the product is installed, our consultants will assist you in the handling of the tool:
Modelio configuration
Definition of usage options
Determining the multi-user environment
Transmission of tips and tricks
Implementation of best practices
Our consultants can coach your teams through examples directly related to your needs:
How to develop models with high added value
How to optimize the models and the repository
How to generate the documentation you need
How to organize work between different teams
The Modelio solution allows you to develop new modules to:
extend and adapt your products to your particular methodologies and practices,
automate services with high added value (document generation, audit, impact analysis, dedicated code generation, ....)
These modules can be either proprietary (they belong to you) or published as Open Source Extensions to encourage future developments. Modelio can also provide document templates, tool couplings and specific macros.
Our consultants can review your models (business, application, technical, ...) developed with Modelio.
They help you to optimize them to:
maximize their added value,
increase expressiveness and consistency,
use the full potential of standards and Modelio,
share best practices adapted to your context.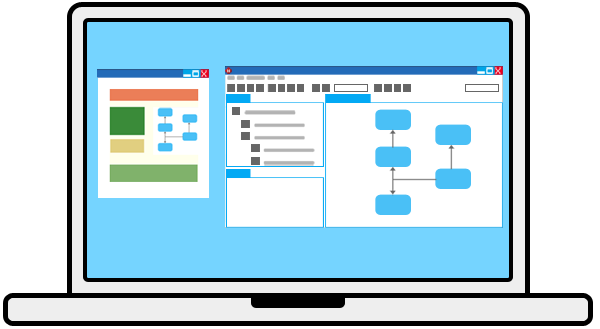 Some references
Context
| | |
| --- | --- |
| Sector | Construction |
| Country | Belgium |
| Need | Development of an application map of the existing state of affairs, from a transversal point of view. |
| Solution | Use Modelio as a repository of the Information System and to producce documentation. |
Services
Training in Modelio solution and ArchiMate language
Creating an Information System Repository in the Modelio solution (in SaaS mode)
Analysis of existing documentation and organization of workshops / interviews by application
Collection of information concerning the different applications of the ERP
Development of application sheets and a summary to facilitate the modeling work
Modeling of application views to elaborate, thanks to the Modelio solution, an overview of the ERP
Context
| | |
| --- | --- |
| Sector | Insurance |
| Country | France |
| Need | Creation of applications to be integrated in the IS of the pension fund and the health fund and manage customer requests with these applications. |
| Solution | Use of TOGAF-based enterprise architecture, process mapping, methodological consulting, application architecture and process modeling. |
Services
On-site training (Nouméa, New Caledonia) : TOGAF, BPMN, UML, Modelio
Process modeling
Code Generation for Modeled Applications
Implementation of applications in the IS
Audit
Context
| | |
| --- | --- |
| Sector | Social protection |
| Country | Ivory Coast |
| Need | Development of the master plan of the information system. |
| Solution | Complete overhaul of the IS and the entire organization of the company based on the use of enterprise architecture with TOGAF and process modeling with BPMN. |
Services
Modelio tool, BPMN and TOGAF training
Enterprise Architecture assistance
Business analysis assistance