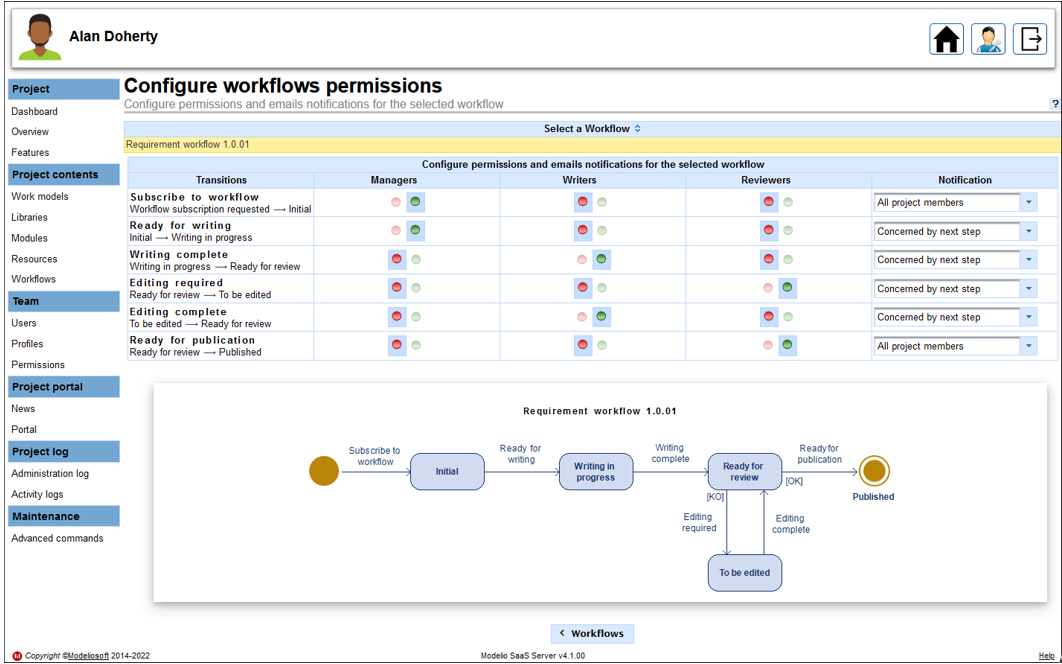 Modelio closer to your approach.
Modeling methods are based on cycles where the state (draft, review, published, archived, etc.) of certain elements must be accurately tracked. The
Modelio 5.3 improvements support you at every step thanks to the even better integrated Modelio Workflow extension and the new status bar.
To learn more about the evolutions of Modelio 5.3, register for our webinar offered on May 11, 2023, from 2 p.m. to 3 p.m. CET (Paris time, UTC+2).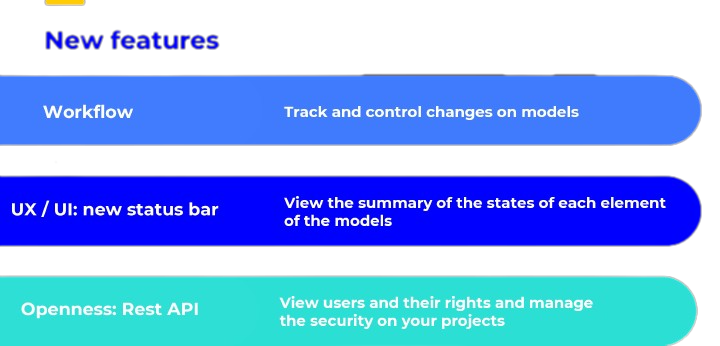 Modelio 5.3 Workflow extension allows you to monitor and to control changes of the models in your usual working environment. Modelio Workflow makes possible to associate a "workflow" to element(s) and control their state.

The possible states can be customized i.e., you can define the states and the transitions between them in a graphical way. You can also define editing rights and status change notifications per user profile.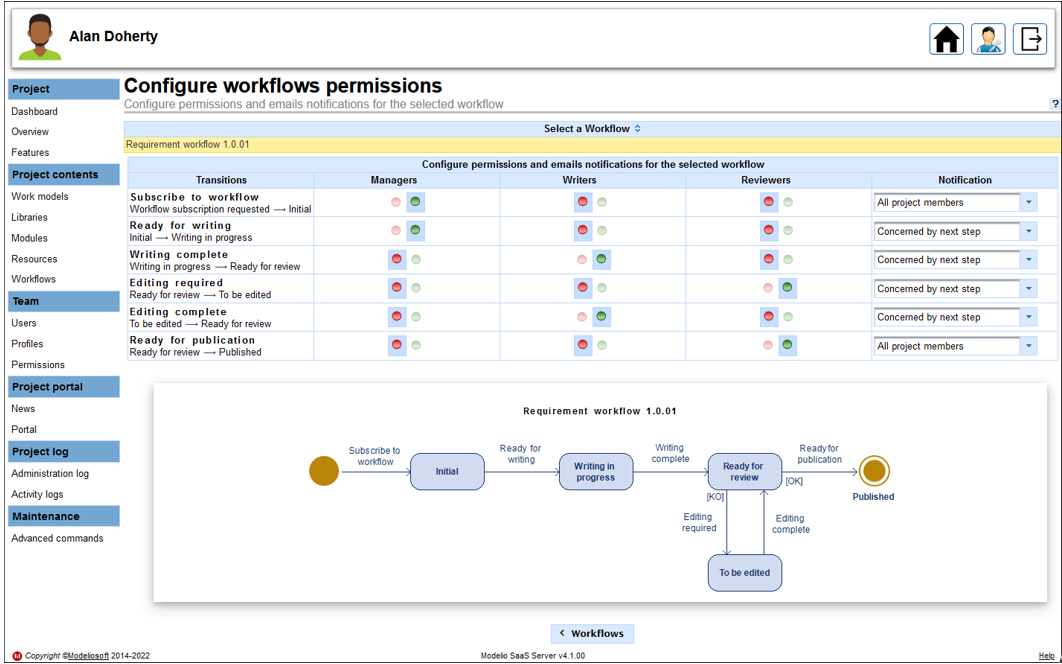 Workflow configuration and rights management

Element state history

| | |
| --- | --- |
| | The new Modelio status bar brings a more synthetic visualization of each element's states in your model. Here's what it looks like: |

In this example, the status bar allows you to easily view the synthesis about the selected element:
1.First, its type's icon

, its name ("Design"), the edition status: not editable

;
2.Then, the element is not locked

, it is not modified

, and it is revision number 12;
3.Finally, the audit overview, showing the number of errors (2), warnings (1), and advices (0), as well as the number of remaining tests to be processed (0),

means that the audit has finished.

Modelio 5.3 brings you a new version of REST API: you can now query the users' information and their rights on each project to manage security.
To find out more about this new version and its benefits, contact us:
This email address is being protected from spambots. You need JavaScript enabled to view it.
Tel : + 33 1 30 12 18 40
Our next Modelio version will be focused to improvements and fixes that will make daily use easier. See you in a month!