Modelio 5.0
Available since January 2021, Modelio V5.0 implements a new server architecture to improve model sharing in a SaaS architecture.
This new architecture takes the best of each technology:
centralized management of access and sharing of models on the server, with the necessary administration functions,
rich client functional performance for architects and model design,
and the ease of deployment of the thin client for the Reader module allowing consultation of the models in a browser with web access.
For the icons symbolizing the elements, it is now possible to add the libraries of your choice.
The advantages of SaaS are well known: Modelio is now offered as a managed SaaS solution with 2 service levels: Standard and Premium. These new packages give you access to Modelio support and upgrades. When you agree to upgrade to the latest version, no further action is needed on your part.
Contact your sales representative at This email address is being protected from spambots. You need JavaScript enabled to view it..
JAVA 11 support
The new Java Architect module, which ensures generation and reverse, supports Java 8 and now
Java 11, allowing the exploitation of the Java Platform Module System (JPMS) in modeling. It replaces the Java Designer module.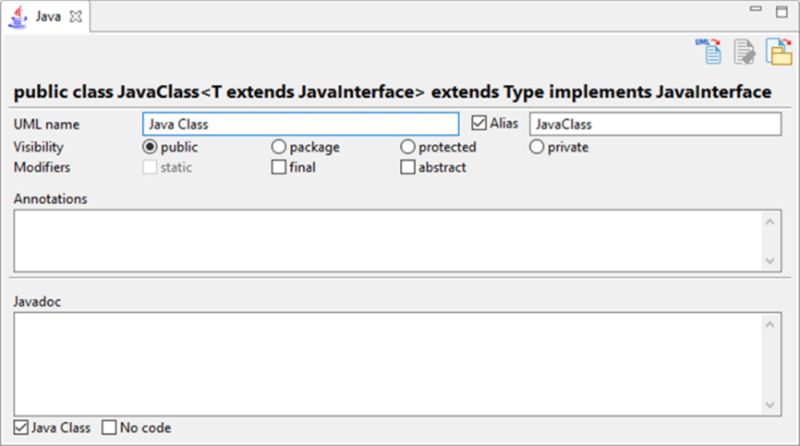 This new version also brings a new Java properties box, designed for Java developers, which hides UML aspects and highlights Java concepts for more clarity.