Enterprise Architecture/TOGAF Modeling Features
TOGAF is the most widely-used open enterprise architecture modeling framework
Modelio products provide a ready-to-use solution for enterprise architecture modeling, based on the pre-eminent UML, BPMN and TOGAF standards.
Modeling business processes, enterprise organization, SOA architecture and data
Modelio products support the modeling of business architecture, data architecture, application architecture and technology architecture through the TOGAF Architect module.
Modelio products modeling capabilities also cover the vision phase, through their support of goal analysis and requirement analysis at the core of TOGAF's ADM.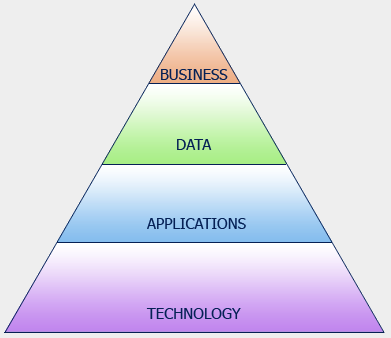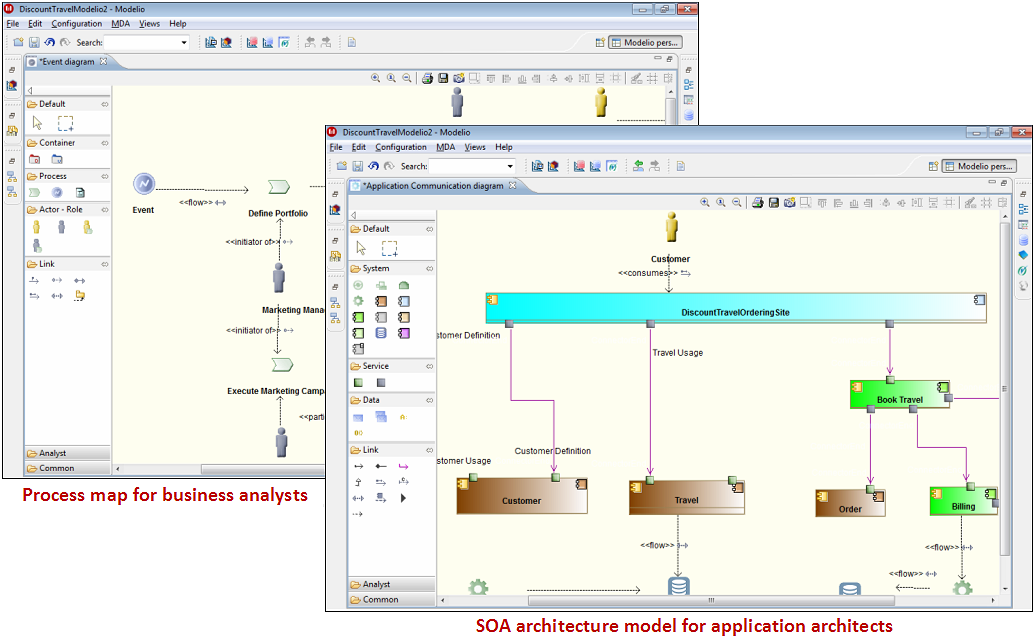 Dedicated TOGAF editors for all TOGAF models
More than 30 different types of diagrams are provided by Modelio products. Regardless of whether a user is a Business Architect, Application Architect, Business Analyst or Data Analyst, he or she will find a number of diagram types dedicated to his or her domain of interest.
Spreadsheet and graphical editors for goals, requirements and glossary definition
Enterprise Architecture modeling is supported by different kinds of graphical models, and also by spreadsheet editors for requirement analysis, goal analysis, glossary definition or business rule analysis. Goals, requirements, and so on are also represented in dedicated graphical editors and are traceable to other model elements.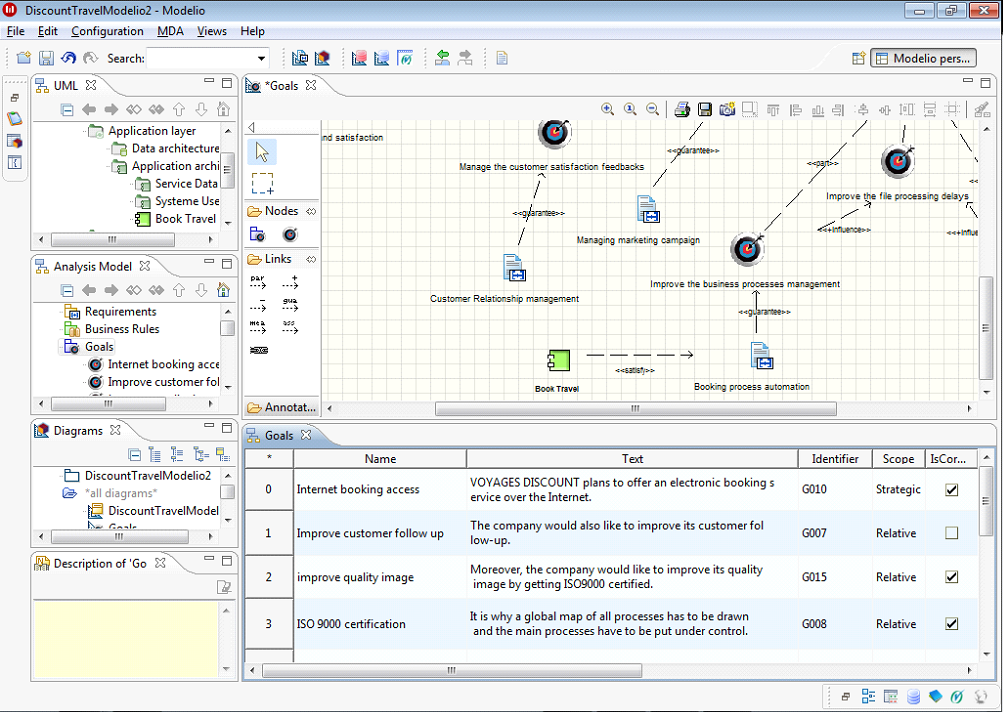 Enterprise continuum support
The TOGAF Architect module provides a modeling solution for all artifacts defined by TOGAF. All models are consistently managed in a single central repository. With support for BPMN, UML, TOGAF, goals and requirements, Modelio products offer significant support for the entire enterprise continuum.
Customizable and extensible
With Modelio products and the TOGAF Architect module, it is possible to adapt to specific enterprise practices through dedicated modeling support, catalog, report and matrix generation, and consistency checks.