Ergonomics and Consistency Features
Modelio products enable productive and quality modeling through easy-to-use, efficient ergonomics
Browsers and diagrams
Every Modelio product provides Eclipse-based ergonomics that will be familiar to many users. This ensures a short learning curve and gets users productive in a short time with minimal disruption to their existing work environments and habits.
Using a model browser, a diagram browser and diagram editors, spreadsheet editors and syntactical editors, users can choose between diagram-focused or browser-focused modes, or use editing modes dedicated to their type of activity.
Dedicated windows for text editors or for property definition provide immediate access to information. All views and elements are kept in permanent sync.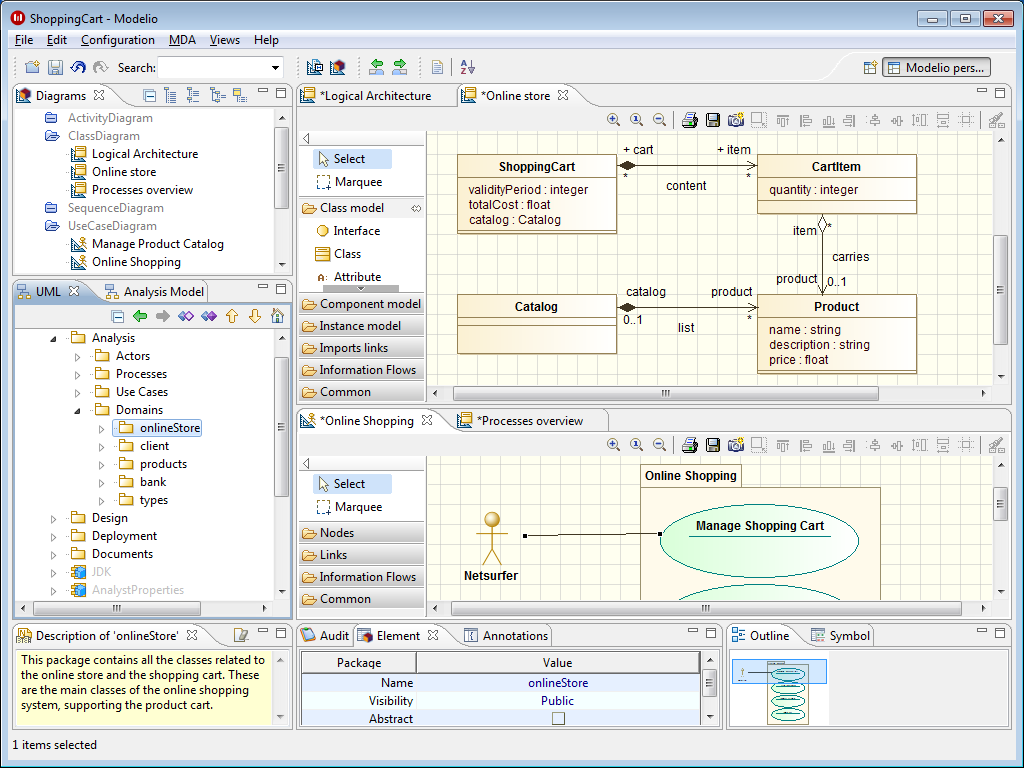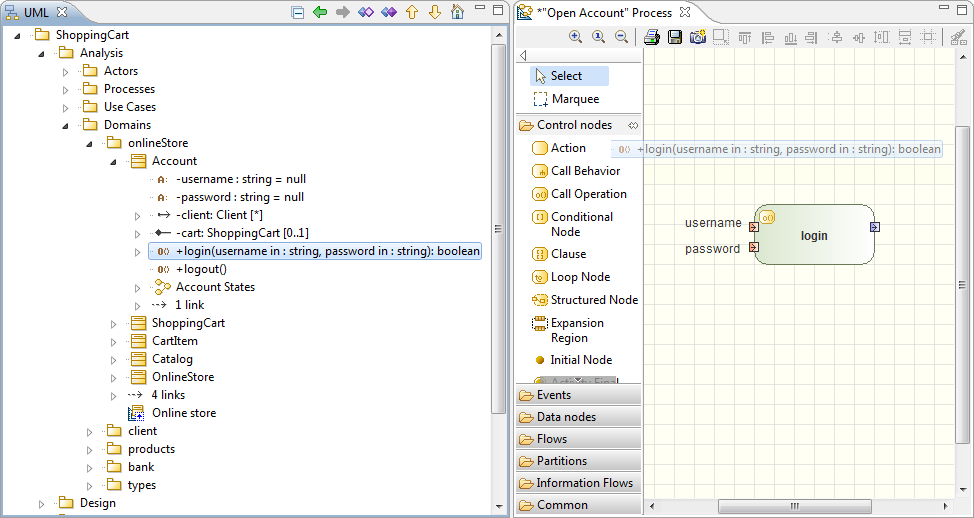 Smart modeling wizards
All Modelio products come with built-in wizards to make modeling more intuitive for users and thus increase efficiency and model quality levels.
For example, if you drag and drop a class into a sequence diagram, you create a lifeline that refers to an instance or part, typed by the class.If you drag and drop an operation into an activity diagram, you create a UML "call operation action" that refers to the operation.
Rich diagramming options
Would you like your links to be orthogonal or direct? Do you want to see rounded angles? Or have bridges when links are crossing? What level of detail do you want to see for a model element (overview, internal structure, detailed features)? What background colour do you want?
These and other diagram preferences can be set to a high level of precision in Modelio products, allowing users to define their own styles and re-use them uniformly across projects.