Integrated Requirements and Vision Support Features
Requirement analysis, glossary definition, goal analysis and business rules analysis are integrated in the model
From requirement analysis through to implementation, from goal analysis and vision definition through to the IT solution, Modelio products provide complete coverage for architecture, analysis and design, including document generation for the entire lifecycle, traceability for the entire scope, and generation for the targeted architecture as required.
Spreadsheet editors and dedicated diagrams
Requirement, goals, terms and business rules can be captured and managed using dedicated spreadsheet editors. Dedicated diagrams for requirement or goal analysis are also supported. These elements can be combined with other models and diagrams (UML, BPMN and others) in order to complete them and express traceability links.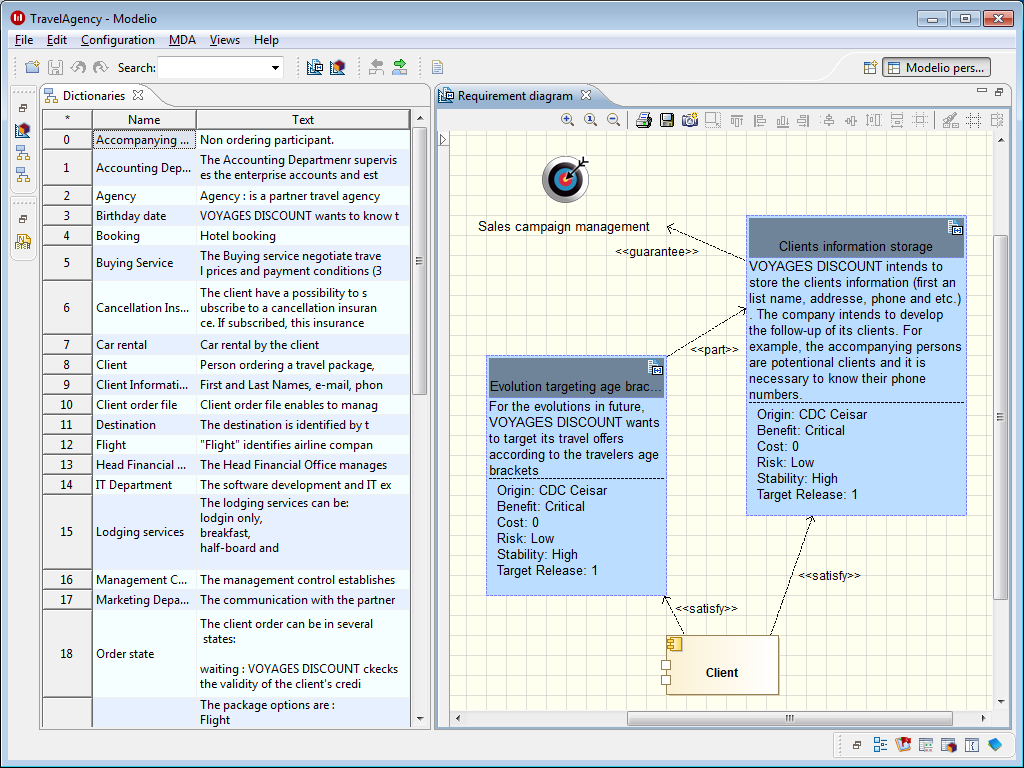 Requirement import from existing documents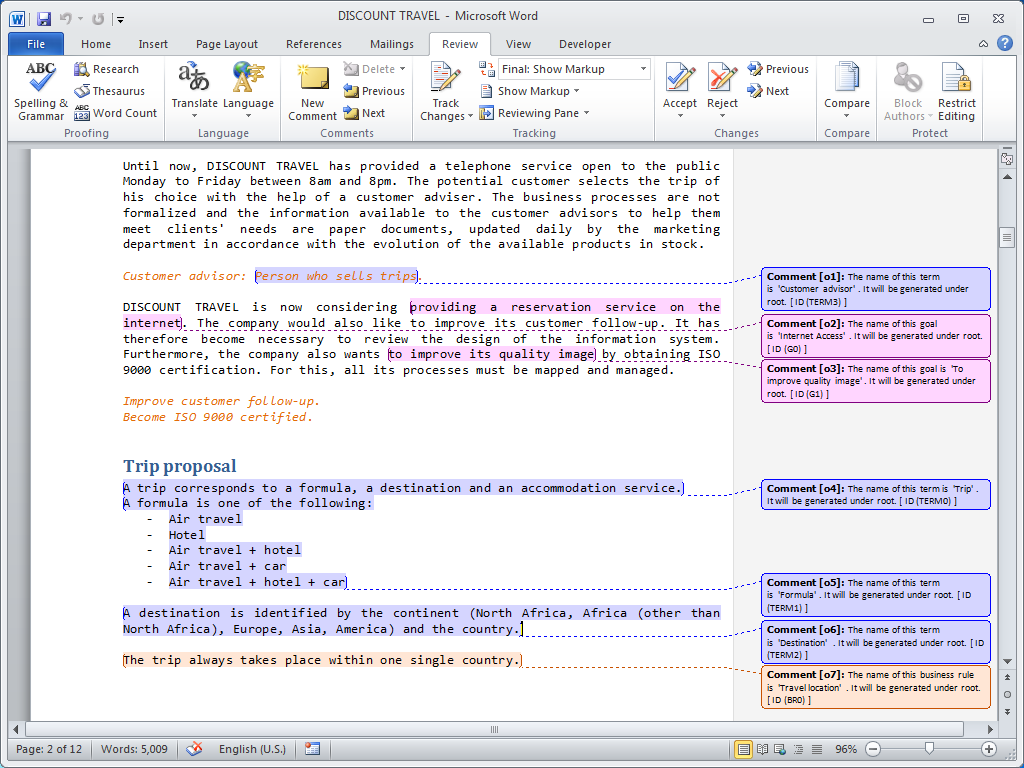 Requirements, goals, terms and business rules are often defined within documents. Our exclusive Analyst module provides an MS-Word extension that makes it possible to select these elements and import them into Modelio products for detailed analysis and modeling activities.
Traceability management
Modelio products support traceability across the entire modeling scope. Any model element can be traced to any other (for example, an attribute to a requirement) and different types of traces can be expressed (for example, satisfy, verify, assigned, and so on).
Modelio products provide a range of features that use traceability, such as impact analysis diagrams and matrix generation for model/requirement coverage matrices.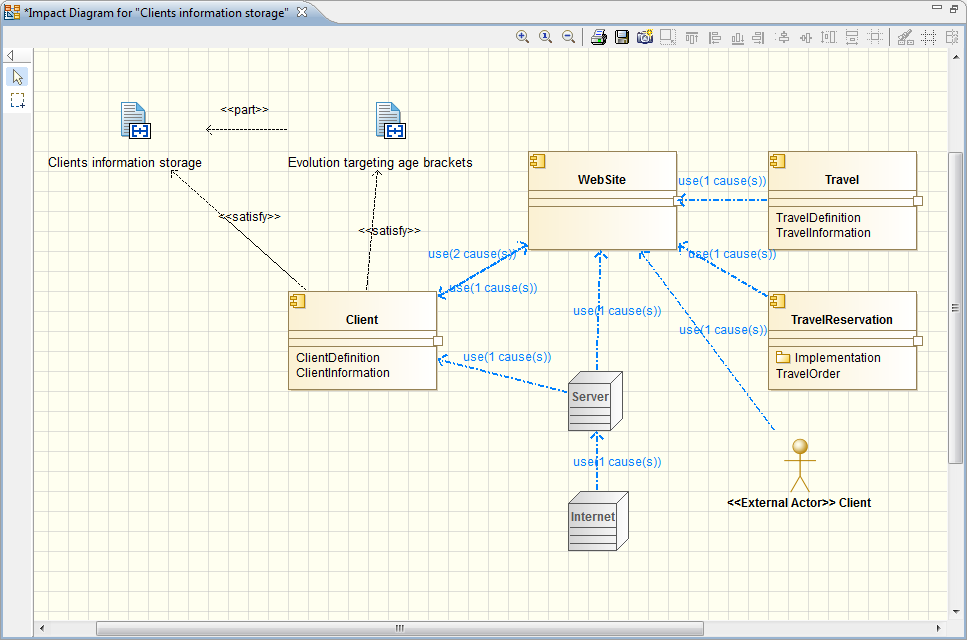 Analysis customization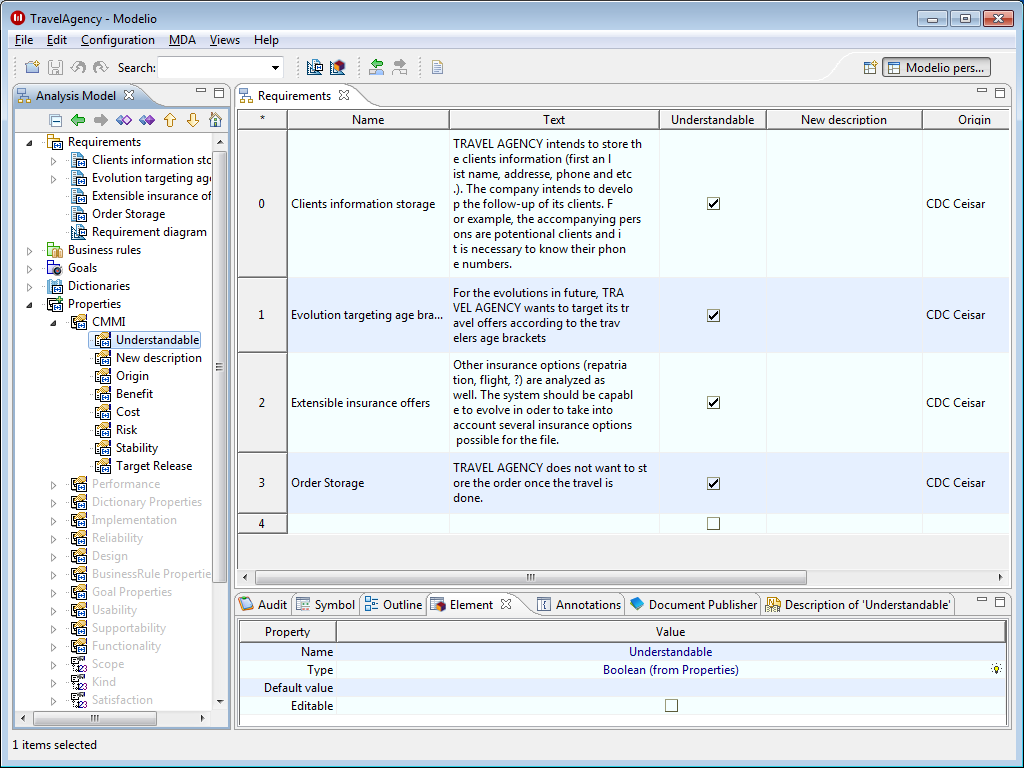 Requirement analysis, goal analysis, glossary definition and business rule analysis follow practices that vary between organizations. Modelio products provide off-the-shelf method support and can be easily customized to fit each organization's specific practices. This ensures that Modelio products can be adapted to different client needs, and increase the overall RoI.
Document generation
The Document Publisher module provides document templates dedicated to requirement analysis, glossary definition, business rule analysis and goal analysis. These templates can be combined with other templates, enabling diverse usage scenarios such as combining use cases with requirements, class diagrams with a glossary, and so on.