Modelio SQL Designer module
Model and automate the generation of your database schemas
included in:


Modelio SD


Modelio SA


Modelio BA
Key features
Graphical modeling of SQL schemas
Transformation of UML class diagrams into persistent class diagrams
Transformation of persistent class diagrams into SQL table diagrams (relational schema models). Iterative transformations supported.
Reverse engineering from SQL code to SQL table diagrams
Transformation from SQL table diagrams into persistent class diagrams
Coupling with the Modelio Hibernate Designer module to automatically obtain persistency management code from UML class diagrams
Support of MySQL, Oracle and SQL Server
Customizable to add new/different types, or to target different platforms
Consistency checks of the models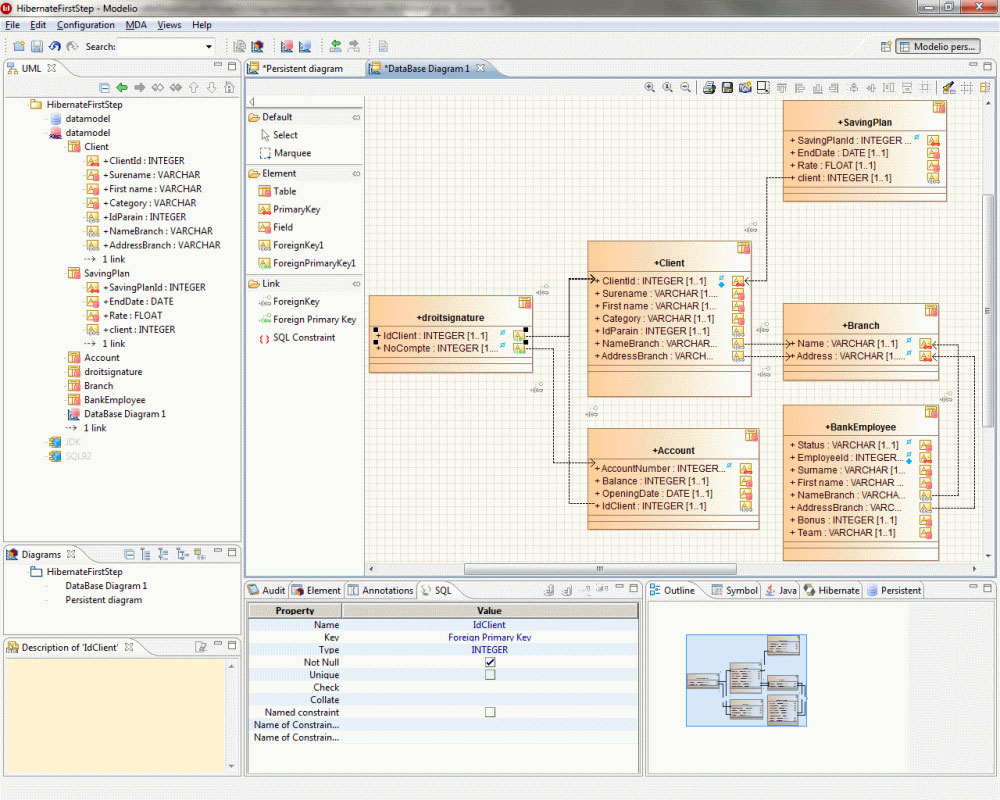 ---
A fast link from your very first class models to RDB schemas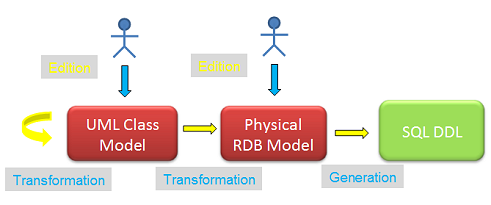 Modelio provides strong support of database modeling, from logical UML class models to relational databases. Modelio guarantees a previously unreached level of consistency between your analysis models, your design models and your implementation in relational databases.
Used in conjunction with Modelio Java Designer and Modelio Hibernate Designer, Modelio SQL Designer enables you to define a database schema and obtain the data handling code in just a few minutes, with no programming.