Modelio TOGAF Architect module
Model your enterprise architecture using the TOGAF, UML and BPMN standards
The TOGAF standard
TOGAF is a framework for enterprise architecture (EA) which provides a comprehensive approach to the design, planning, implementation and governance of enterprise information architecture. TOGAF is a registered trademark of The Open Group.
TOGAF is a high level and holistic approach to design, which is typically modeled at four levels - Business, Application, Data, and Technology. As an open standard, TOGAF is widely adopted to support EA.
Modelio TOGAF Architect,
as recommended by the Togaf-Modeling.org site
The www.togaf-modeling.org website is a cooperative site dedicated to standard-based enterprise architecture modeling. It provides a practical solution for producing different types of TOGAF model using the UML and BPMN standards, as well as extensions specific to TOGAF. Rich in examples and contributions from TOGAF experts, the togaf-modeling.org site recommends Modelio as the first environment to support the recommended models.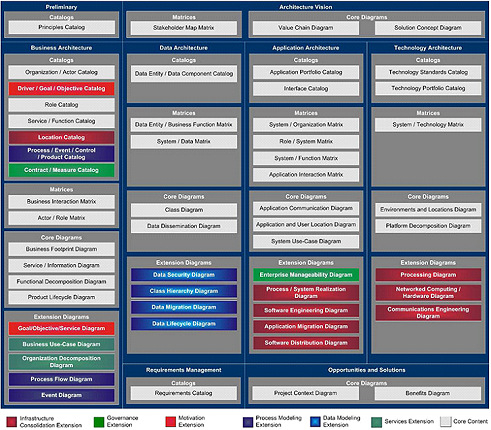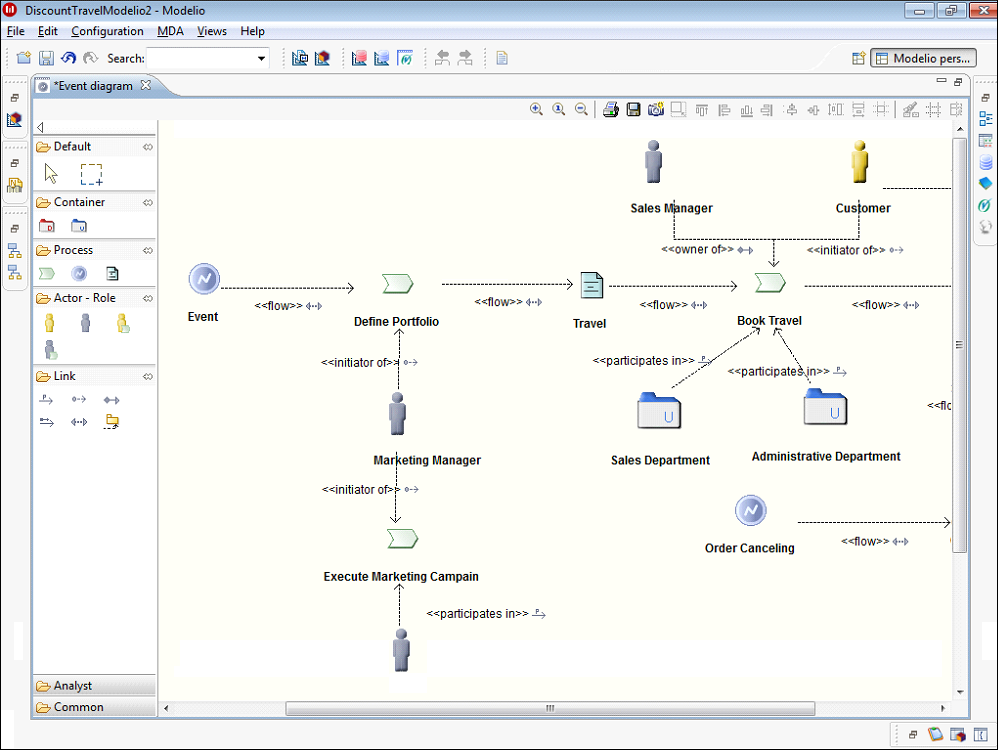 Key features
Support of the TOGAF enterprise continuum
Guide for producing models that reuse TOGAF-compliant standards
Specific TOGAF-dedicated editors, support of all TOGAF models
Support of 33 types of diagram: traceability, business footprint, business service information, functional decomposition, product lifecycle, event, data security, business use case, ...
Generation of TOGAF catalogs and matrices
Integration with Modelio generators (Java, C#, WSDL, SQL, ...), enabling generation of software applications integrated with the enterprise architecture model
Integration with the Modelio Analyst module: spreadsheet entry of Goals, Requirements, Risks and Dictionaries, document generation, import from MS-Word documents, modeling wizards, impact analysis, ...
Traceability editor
Synthetic matrices and edition for flow mapping, processes and applications