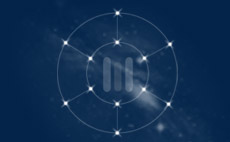 Modelio Constellation - Prices
Calculation methods
Modelio Constellation is dedicated to the Modelio based models/projects governance and administration. It is therefore sold in addition to the Modelio toolset. You may already have Modelio licenses, or you may buy Modelio with the acquisition of Modelio Constellation.
Generally, an organization needs deploying at least one Constellation server. The number of users is then defined by the number of "license lots" acquired. Constellation may be deployed on several servers, in order to define different management centers, or to manage geographical and physical constraints related to security, connectivity or performance issues.
One Constellation server license includes 5 user licenses. Additional "license lots" provide 5 users license each. For example, in order to support 13 users, the customer needs to buy one server and two "license lots" licenses. The price is then 9000€ (3000€ + 2*3000€) for the licenses, and 2250€ (750€ + 2* 750€) for the annual maintenance.
You can also opt for floating licenses (more information on floating licenses).
Prices - Fixed License
| Product | License | Annual maintenance |
| --- | --- | --- |
| Constellation Server (includes 5 users) | 3000 € | 750 € |
| License lot (5 users) | 3000 € | 750 € |
---
Modeliosoft services
Modeliosoft helps you configuring Constellation and Modelio to fit your technical environment, your organization, procedures and other tools. You can see below services examples:
Installation, starting your team: coaching
Cloud configuration setting
Process automation for your procedures
Dedicated drivers and tool coupling development (ex Jira); connection to users and rights management systems (e.g. ldap)
Modelio customization: code generators, document templates, methods support, model extensions definitions
Modelio configuration migration: migrating "as is" from older Modelio version, or reorganizing the repository to benefit from all Constellation capacities