Modelio "à la carte"
Assemble on the shelf modules to configure your bespoke Modelio
Define your own modules to extend and customize Modelio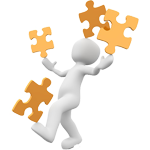 Just select Modules to combine them
Modules can provide new or specific capacities to Modelio (modeling extensions, code generation, tool coupling, model checking, document generation, ...)
By selecting modules, you can dynamically add, withdraw or combine them.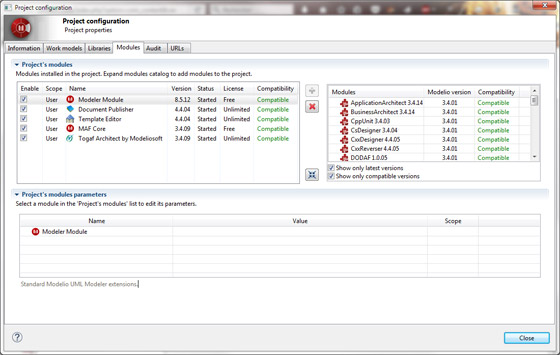 ---
Modelio Pricing
Modelio is an extremely flexible tool. You can add any module to your Modeliosoft product. Contact our sales team for more information about possible combinations and pricing.
---
Constellation Pricing
Constellation is an additional web tool that manages multi-projects, roles and federated repositories. See Constellation description. Contact our sales team for more information about this tool and its pricing.
---
Floating vs NodeLocked licenses
Prices are provided for nodelocked licenses. Need to share licenses between several users? Floating licenses are for you. Directly contact our sales team for this. See why to choose node-locked or floating licences.
---
Contact our sales service
Any combination Is possible. Our sales service can provide you a quick quote for the best suited product.